get to know more about us
The Exchange Hotel, at 155 Murray Street Gawler, South Australia was first licensed in 1868 and has been through many transformations to become the hotel it is today. Once originally a single story building with the first licence Mr Theodore Kneese and his family residing below the hotel.
Today, the original facade of The Exchange remains with a fresh and modern hotel on the inside.
Currently proudly owned and operated by Damian McGee (Gawler) The Exchange is all but just a 151 year old building.
The Exchange in recent years has transformed into a Gawler institution of good times, becoming the centre point of celebrations and events in the town. Murray's BBQ and Bar offers a unique dining experience in a modern yet rustic bar and bistro setting, our sports bar is the perfect little spot for casual get togethers and small celebrations and our roofgarden / deck area is our new hero with beautiful open air panoramic surrounds, a completely retractable roof and big screen TV.

PROUD (JOINT) BACK TO BACK WINNER OF SA'S BEST BAR PRESENTATION AT THE AHA SA AWARDS 2018 & 2019! THANKS TO EVERYONE WHO'S SHOWED SUPPORT SO FAR, WE COULDN'T BE HAPPIER!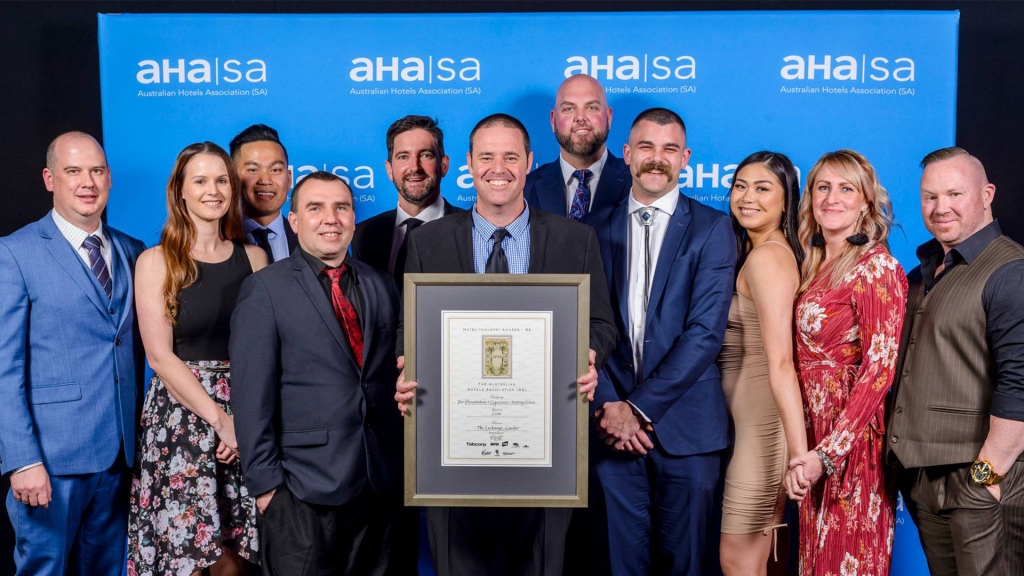 SOME PHOTOS FROM OUR PAST