Welcome to the exchange

And Murray's BBQ & Bar

Gawler's Home of entertainment

Celebrations & events
155 MURRAY STREET, GAWLER
TEL: (08) 8522 1889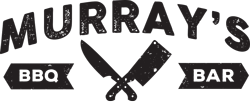 Known as one of the Northern Suburbs premier dining areas, Murray's BBQ & Bar is famous for it's whole joints of meat, dry rubbed or marinated, then smoked on-site in our custom-fabricated smoker. Delivering a unique flavour and tenderness that only low & slow American-style BBQ cooking can deliver.
Here's some of our signature items.
ENTERTAINMENT ALL WEEKEND
The Exchange Hotel was first licensed in 1868 and has been through many transformations to become the hotel it is today.
Today, the original facade of The Exchange remains with a fresh and modern hotel on the inside.
Currently proudly owned and operated by Damian McGee (Gawler) The Exchange is all but just a 151 year old building.
READ MORE